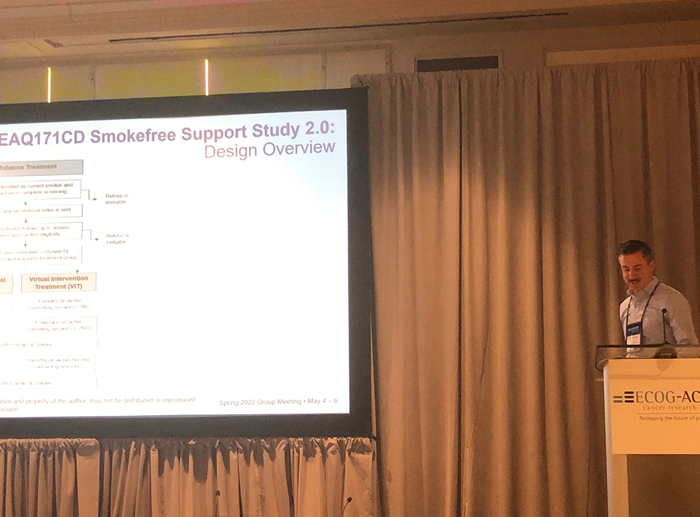 Last week, at the ECOG-ACRIN Cancer Research Group annual conference, project director Dr. Brett Goshe (pictured above) presented trial updates for the EAQ171CD Smoke Free Support Study 2.0.
The Smoke Free Support Study 2.0 is a trial designed to examine the effectiveness and implementation of a virtually-delivered, evidence-based tobacco treatment in cancer care for patients in community oncology settings. The trial is headed by PIs Dr. Elyse Park (MGH) and Dr. Jamie Ostroff (MSK).
At the ECOG-ACRIN conference, trial updates were shared including the exciting announcement that the trial is nearing its recruitment goal (only 50 more patients to go)!