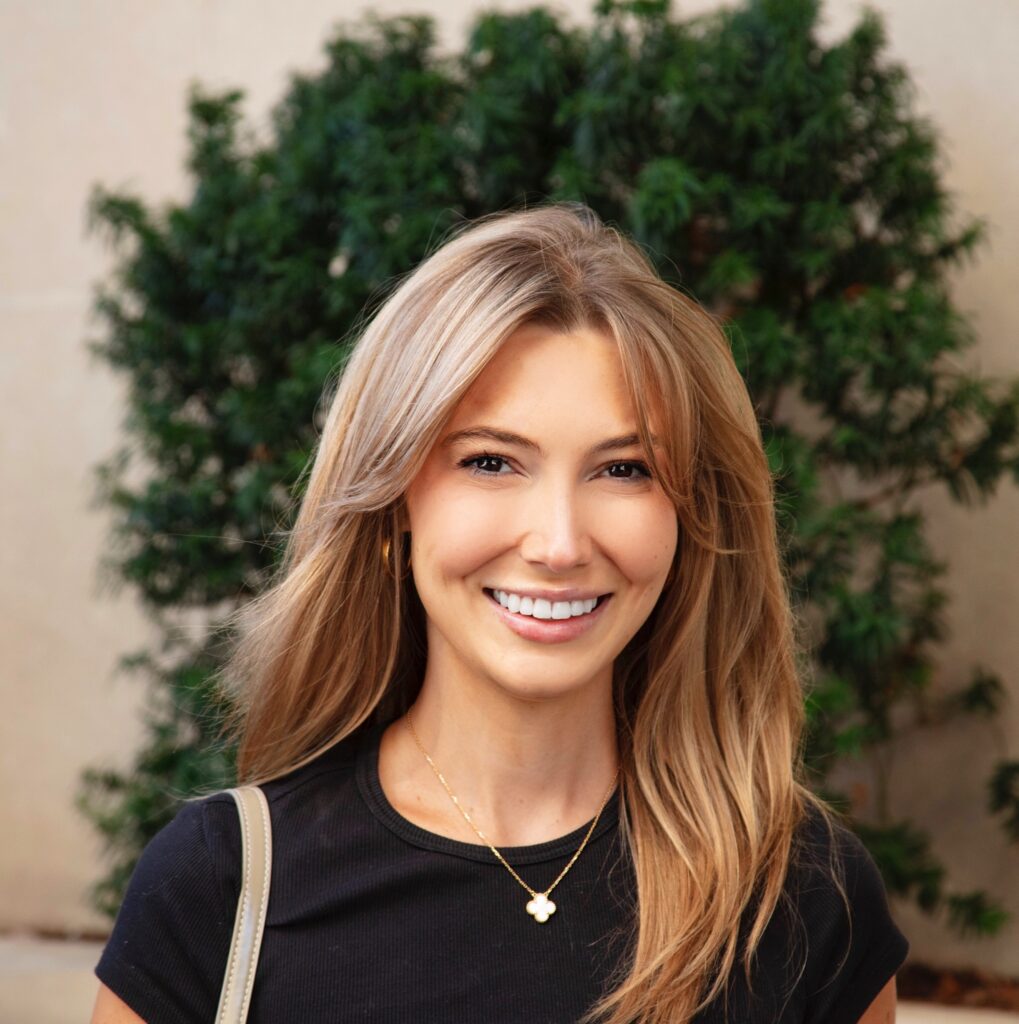 Autumn Rasmussen, B.A.
Autumn was previously a Clinical Research Coordinator in HPRIR and worked alongside Drs. Elyse Park and Brett Goshe on the SSS2 multi-site study to implement evidence-based tobacco treatment in cancer care at community oncology practices, in addition to her work with the Benson-Henry Institute for Mind Body Medicine.
She is currently pursuing her doctorate degree in Clinical Psychology (Psy.D.) at William James College. She has an interest in working with individuals with anxiety and related disorders, particularly individuals with anxiety stemming from health uncertainty.
---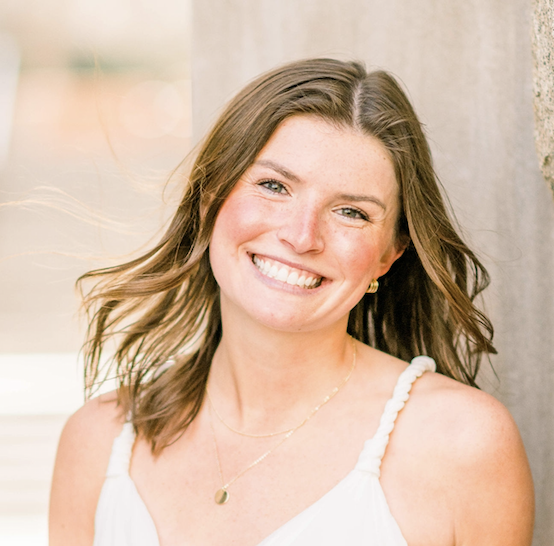 Cayley Bliss, B.A.
Cayley Bliss (Boston College '21) previously interned (2020-2021) and worked as a Clinical Research Coordinator (2021-2023) with Dr. Elyse Park on research that implements behavioral interventions to enhance resiliency in populations affected by chronic stress or illness. Cayley is pursuing a PhD in Counseling Psychology from Boston College (2023-2029) with Dr. Paul Poteat, working on research related to gender, sexual orientation, empowerment, and resiliency. Contact Cayley at cayley.c.bliss@gmail.com or www.linkedin.com/in/cayley-bliss-660641162.
---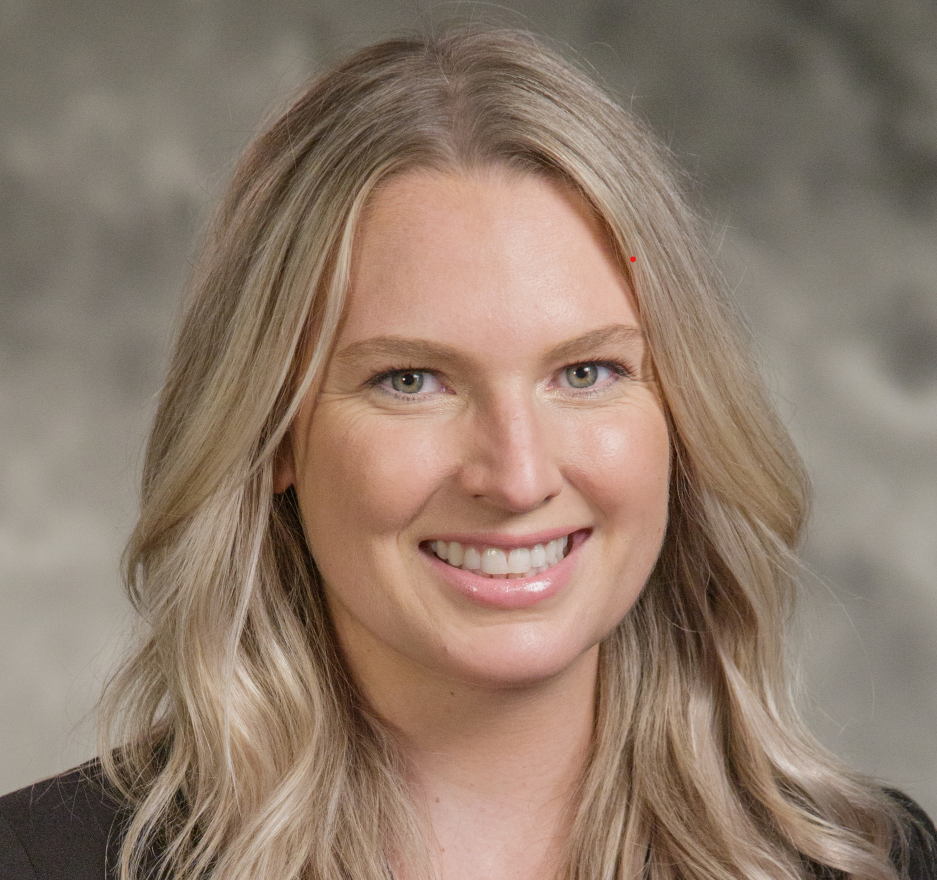 Kelly Hyland, Ph.D.
Dr. Hyland is a clinical health psychologist who is interested in developing, delivering, and disseminating psychosocial interventions to improve health outcomes in people with cancer, particularly those living with metastatic disease. She is currently a postdoctoral scholar at Duke University Medical Center. You can read more about her work here: https://www.researchgate.net/profile/Kelly-Hyland
---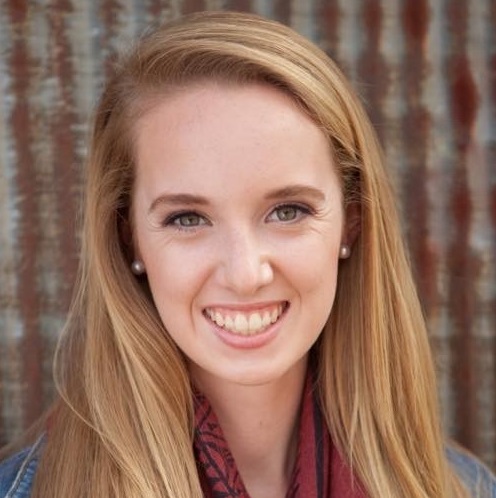 Elise Noonan, B.A.
Elise was previously a Clinical Research Coordinator in the Mongan Institute for Health Policy, working with Dr. Elyse Park on a multi-site tobacco cessation study as well as a study offering mindfulness-based therapy to cancer patients and their caregivers. Now, Elise is pursuing a Masters in Social Work at Columbia University and planning to work as a Licensed Certified Social Worker (LCSW) in the mental health field following graduation.
---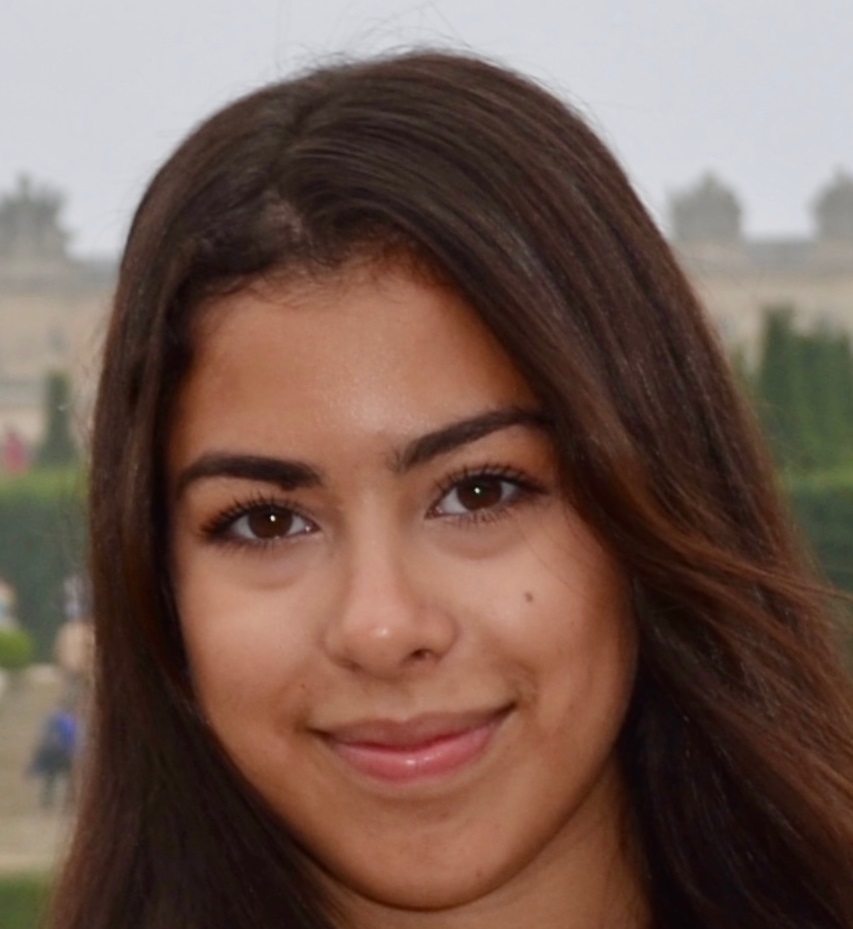 Maria Lopes, B.A.
Maria was previously a Clinical Research Coordinator in the Mongan Institute for Health Policy, working with Dr. Christina Luberto and Dr. Benjamin Bearnot on studies that offer mindfulness-based therapy to different patient populations. Now, Maria is at the University of Miami's Clinical Psychology PhD Program and hopes to someday become a licensed clinical psychologist with a program of research focused on developing efficacious, patient-centered interventions.
---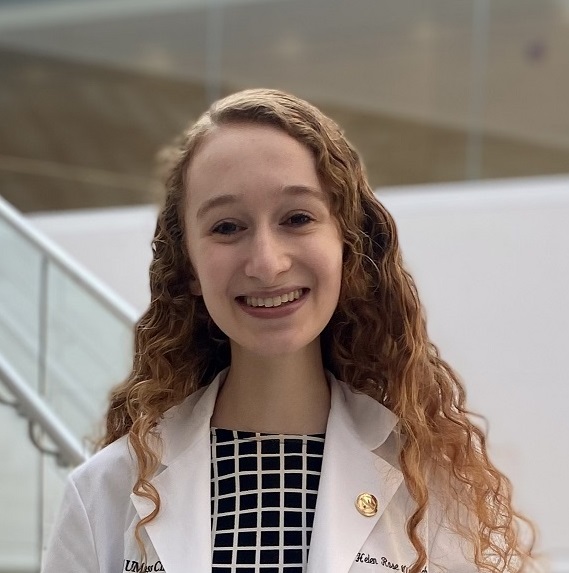 Helen Mizrach
Helen is a medical student at UMass Chan Medical School. She is a part of the Population-based Urban and Rural Community Health (PURCH) track within the medical school which has a focus on population health, healthcare disparities, and health issues specific to urban and rural communities. In the future she hopes to pursue a career in child and adolescent psychiatry and conduct clinical research.
---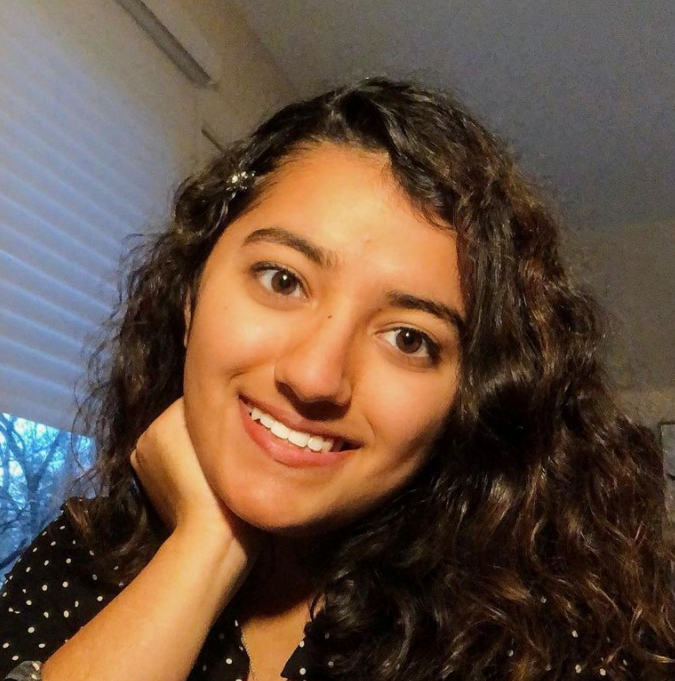 Megha Tandon
Megha is currently a Clinical Research Coordinator at the MGH Department of Allergy and Immunology under Dr. Sara Barmettler and Dr. Daniel DiGiacomo. She is also an incoming MD Candidate at Tufts University School of Medicine.
---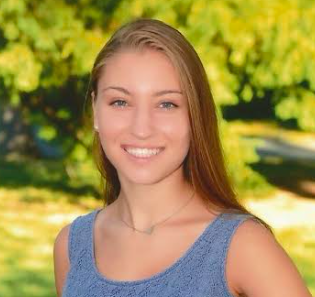 Brooke Juhel
Brooke has worked for the last two years as a clinical research coordinator in the Lymphedema Research Program in the MGH Breast Cancer Center. She will be attending medical school in the fall and hopes to continue to research the field of cancer survivorship. To learn more about her current work, you can click here.
---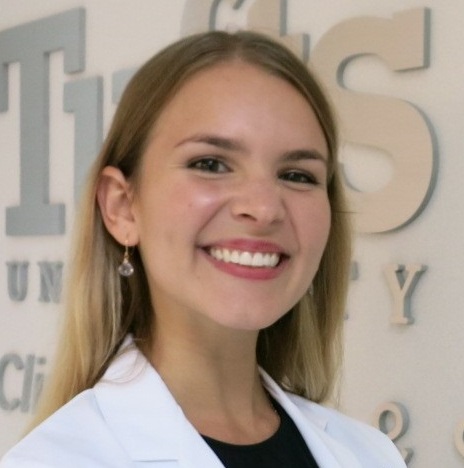 Grace Styklunas
Grace is currently a PA/MPH dual degree student at Tufts School of Medicine in her second year in clinical rotations. She will graduate in January 2024 and hopes to work in primary care at a FQHC. She has a continued interest in smoking cessation and geriatrics given her experience with Dr. Elyse Park. Dr. Gina Kruse, and Dr. Lara Traeger. Community health is a passion of hers and her dream is to have a community garden that patients can access. Food insecurity and mental health remain large interests of hers, and she recently published a paper on this topic, "Addressing food insecurity and intersectional health-related social needs at a federally qualified health centre during the COVID-19 pandemic: a case study." You can access it here.
---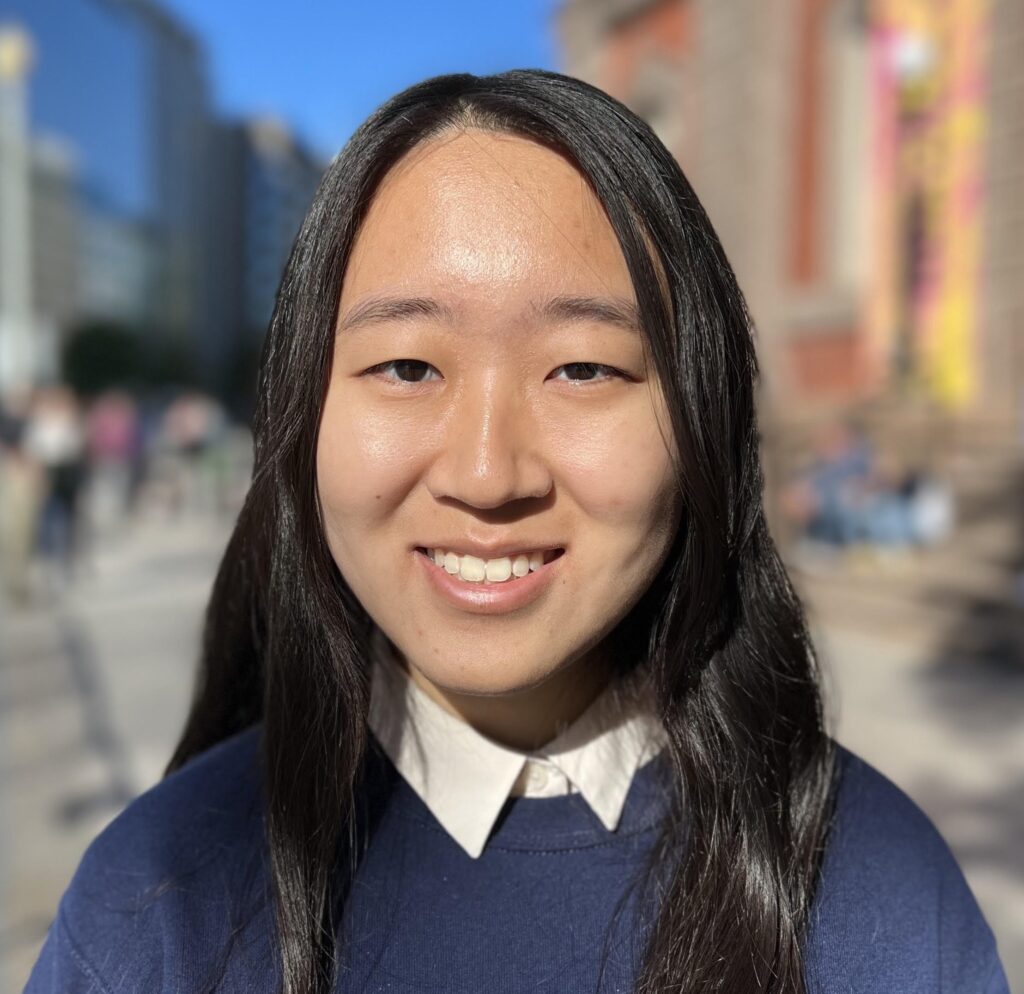 Amy Wang
Amy is currently working as a postbaccalaureate fellow at the National Human Genome Research Institute. She hopes to pursue a PhD in Psychology to advance research related to health behaviors and health communication.
---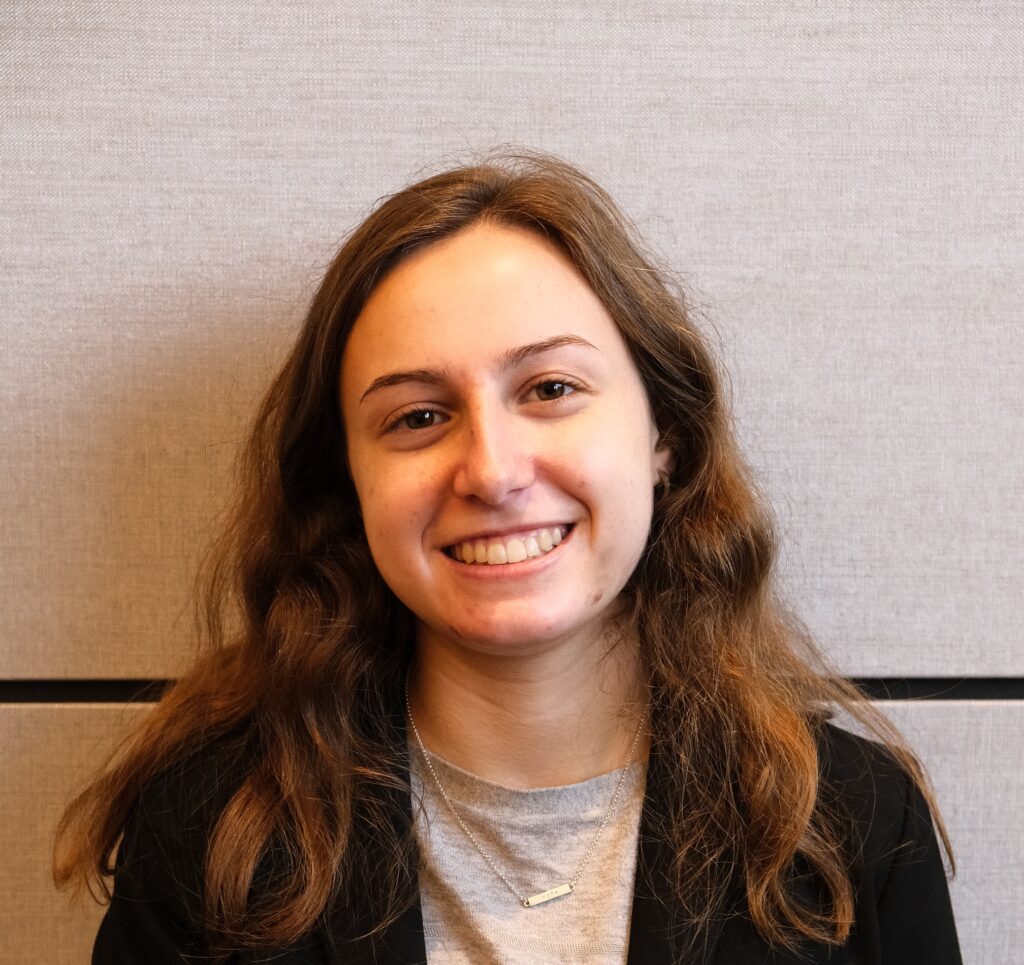 Peri Barest
Peri is currently a student at Tufts University (Class of 2024) and a member of the Massachusetts Academic Public Health Corps. Peri is interested in health equity, sexual and reproductive health, and public health project management. She is excited to be interning with Our Bodies Ourselves Today and running an orientation program for first-year students this summer. You can check out Peri's Linkedin here.
---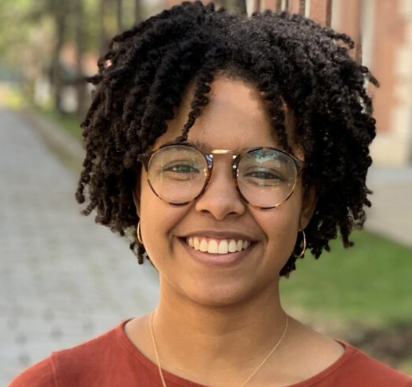 Ariel Brathwaite
Ariel currently works as a clinical research coordinator for observational research studies at the Charlestown Navy Yard including the Harvard Aging Brain (HABS) and the Subjective Cognitive Decline (SCD). She is particularly interested in the intersection of fine arts, human perception and communication, and neurodegenerative conditions.
---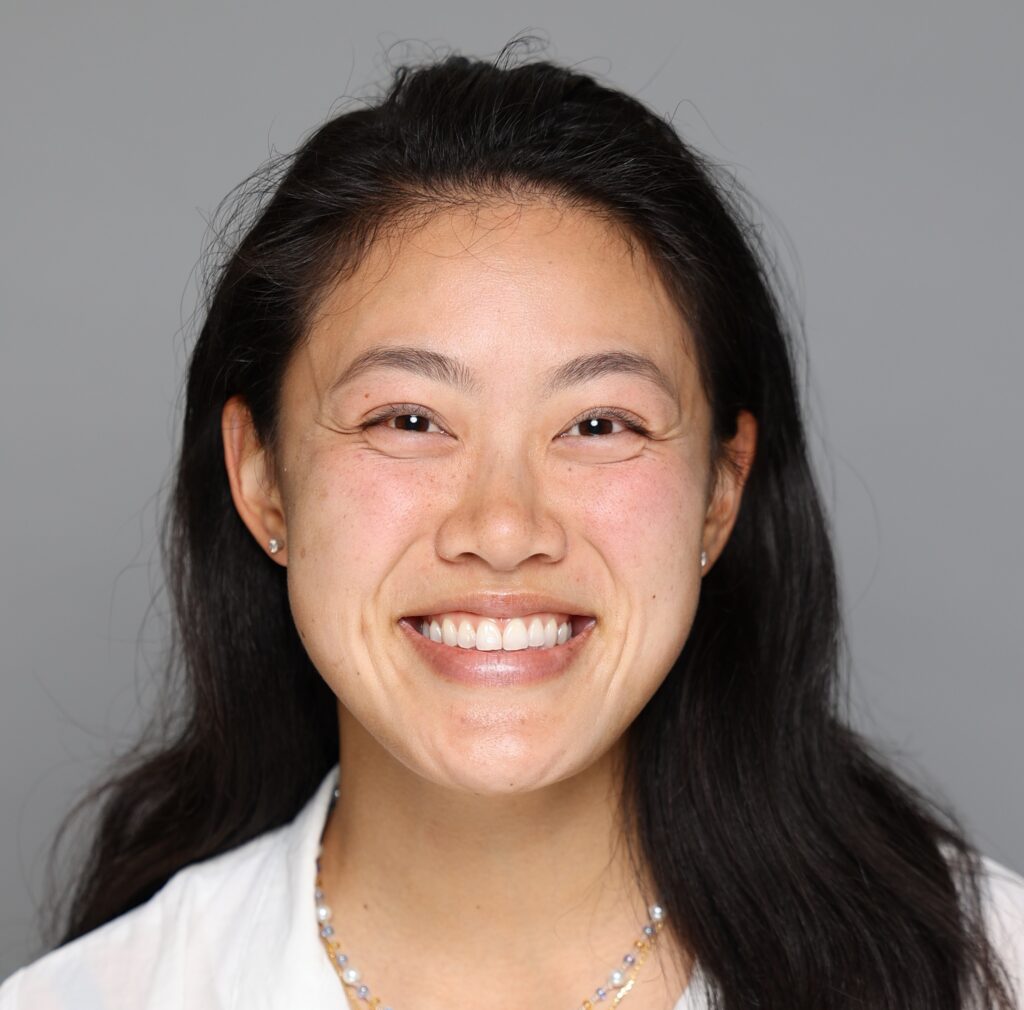 Denise Chow
Denise is currently a 2nd year Master's of Public Health student at the Yale School of Public Health (YSPH). Her research focuses on interpersonal dynamics, intergenerational trauma, and mental health and well-being through her participation in the Social Gerontology lab, Mental Health and Trauma lab, and Sullivan lab, which focuses on women's health and intimate partner violence, at YSPH. Beyond graduation, Denise hopes to leverage her research and people-oriented skills to pursue a career in HR/talent development or boutique consulting where she can focus her efforts on strategizing ways to make a positive impact on employees' well-being. You can check out Denise's Linkedin here.
---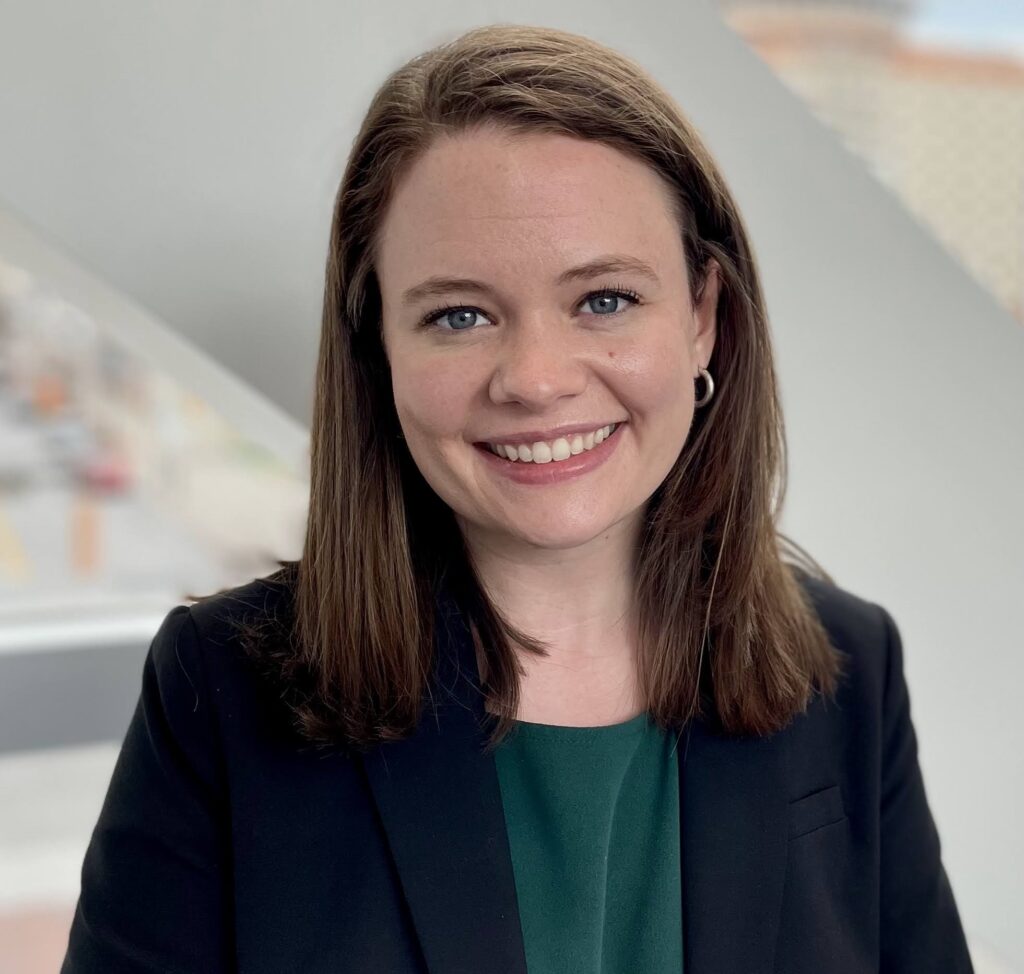 Emily Walsh
Emily is a doctoral candidate in clinical psychology at the University of Miami where she studies stress management interventions for patients with cancer. Specifically, she is interested in the impact of engagement with digital and remote technologies on outcomes among patients with cancer and other chronic illnesses. You may learn more about her related and recent works here.
---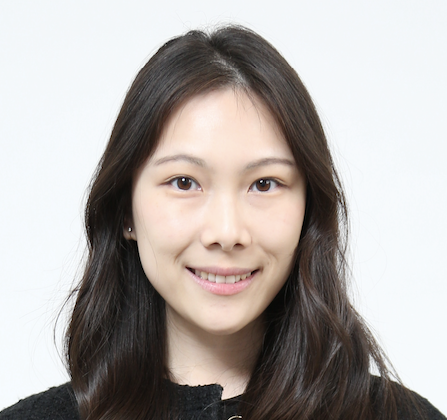 Ellen Park
Ellen is currently a Clinical Research Coordinator at the Memorial Sloan Kettering Cancer Center. During her undergraduate years at Tufts University, she worked closely with Dr. Lara Traeger on the Erickson and Transitions projects. Her current research interests lie at the intersection of behavioral medicine, psychosocial oncology, and geriatric psychology. She hopes to pursue a PhD in Clinical Psychology in the near future. You can check out Ellen's LinkedIn here.
---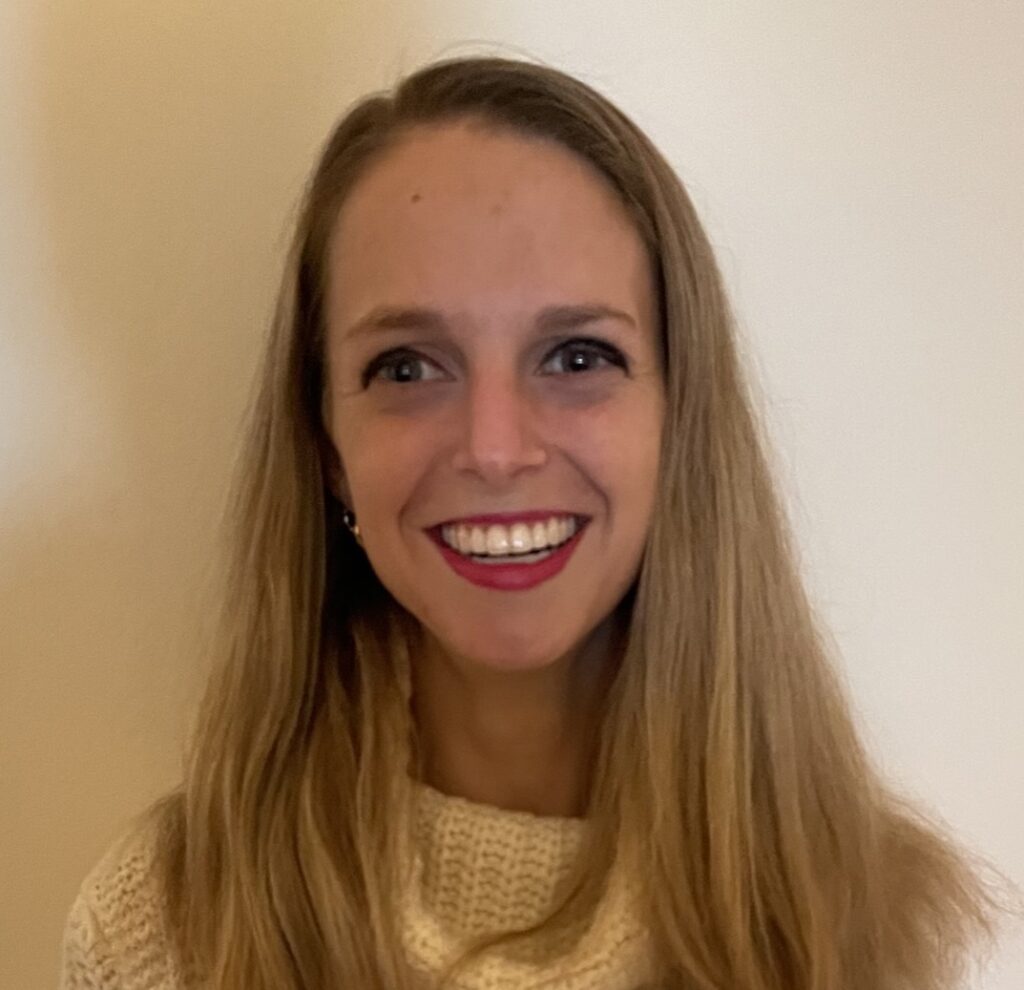 Julia Rabin
Julia is a fifth year clinical psychology doctoral student at the University of Cincinnati with an interest in improving mental health outcomes for Latinx families and children. She is particularly interested in exploring risk and protective factors of internalizing disorders in Latinx youth and passionate about engaging in community-based participatory research projects and advocacy efforts to highlight often overlooked voices in research. This summer, she will begin her pre-doctoral internship at Lurie Children's Hospital of Chicago in the Clinical Child Track. Check out her LinkedIn here.
---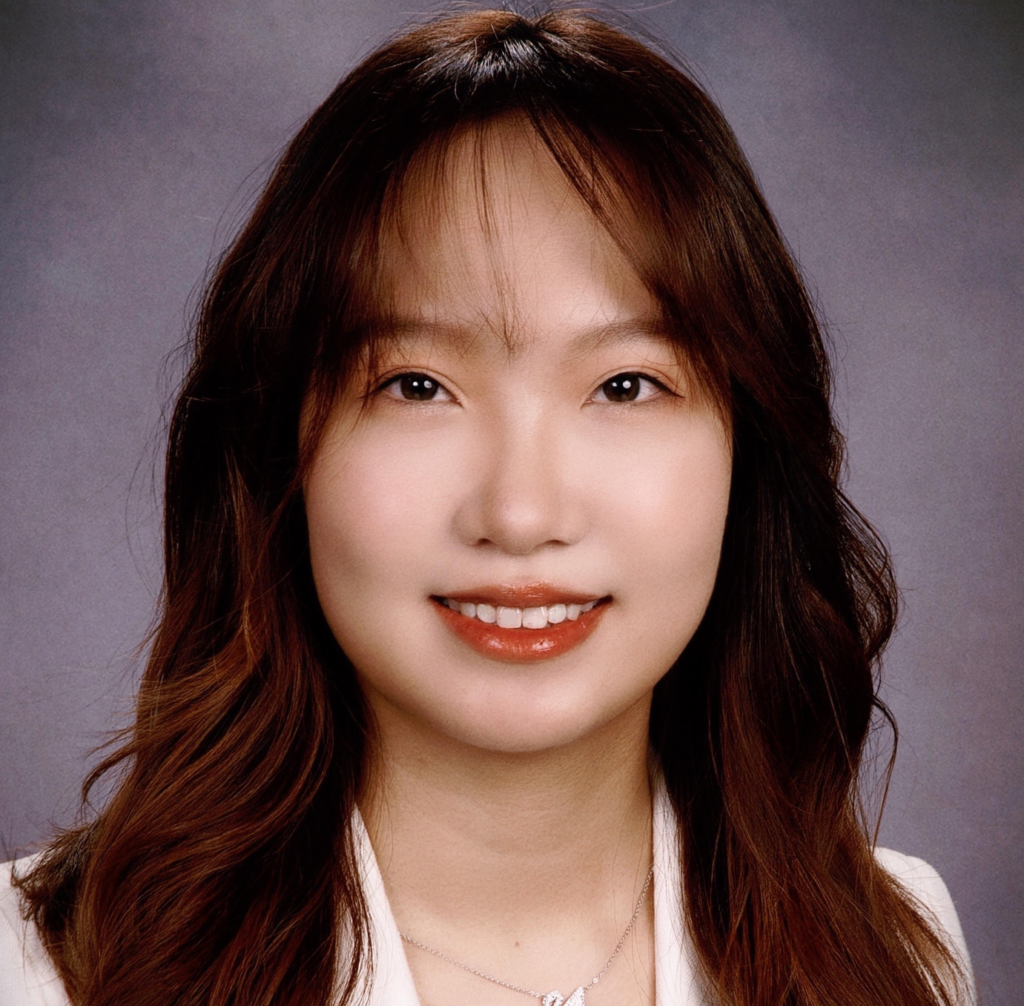 Elizabeth (Runnan) Li
Elizabeth is currently a 2nd-year master's student studying mental health counseling at Teachers College, Columbia University, and interning at Hamilton Madison House as a mental health counselor. She has continued to incorporate mindfulness-based approaches in her practice after learning about this intervention modality through the research experience with Dr. Christina M. Luberto. Beyond graduation, she hopes to pursue a license and work as a bilingual therapist with the ultimate goal of positively impacting clients' well-being and exploring further research opportunities in the field. Check out her LinkedIn here.
---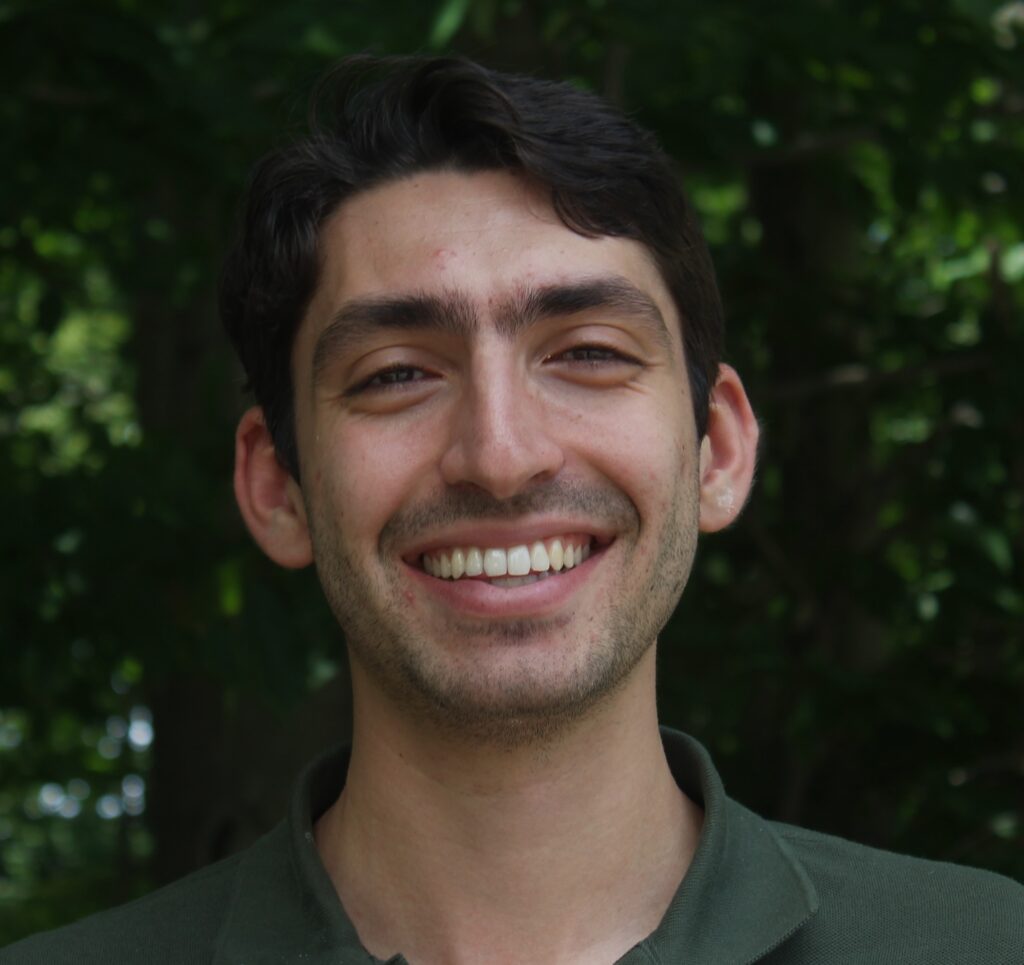 Alexandros Markowitz
Alexandros is currently a Clinical Research Assistant at EP Bradley Hospital's COBRE Center for Sleep and Circadian Rhythms in Child and Adolescent Mental Health. During his undergraduate studies at Tufts University, he worked with Dr. Daniel Hall on the IN FOCUS and Survivorship Sleep Program studies. He remains interested in mindfulness-based approaches to promoting health behaviors and resiliency, especially in the context of sleep health, as well as how environmental factors influence these behaviors. Check out his LinkedIn here.
---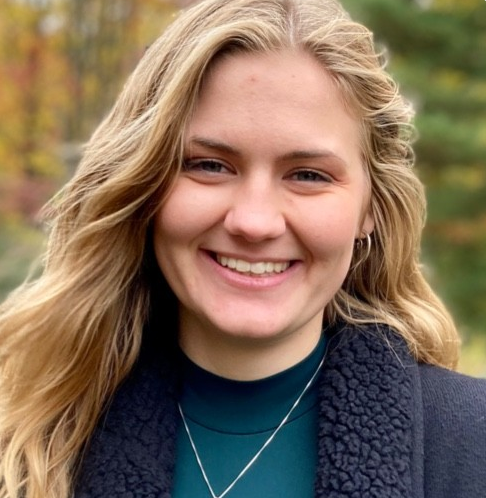 Emma Siefring
Emma is a Hospital Outreach Specialist for the Hole in the Wall Gang Camp, a non-profit that hosts summer camp and year round programming to children with serious illnesses. Emma brings camp activities to the bedside to children in hospitals around Boston. She is interested in the psychological experiences of adolescents and young adults with cancer and other serious illnesses and plans to continue working with this population in the future. Check out her LinkedIn here.
---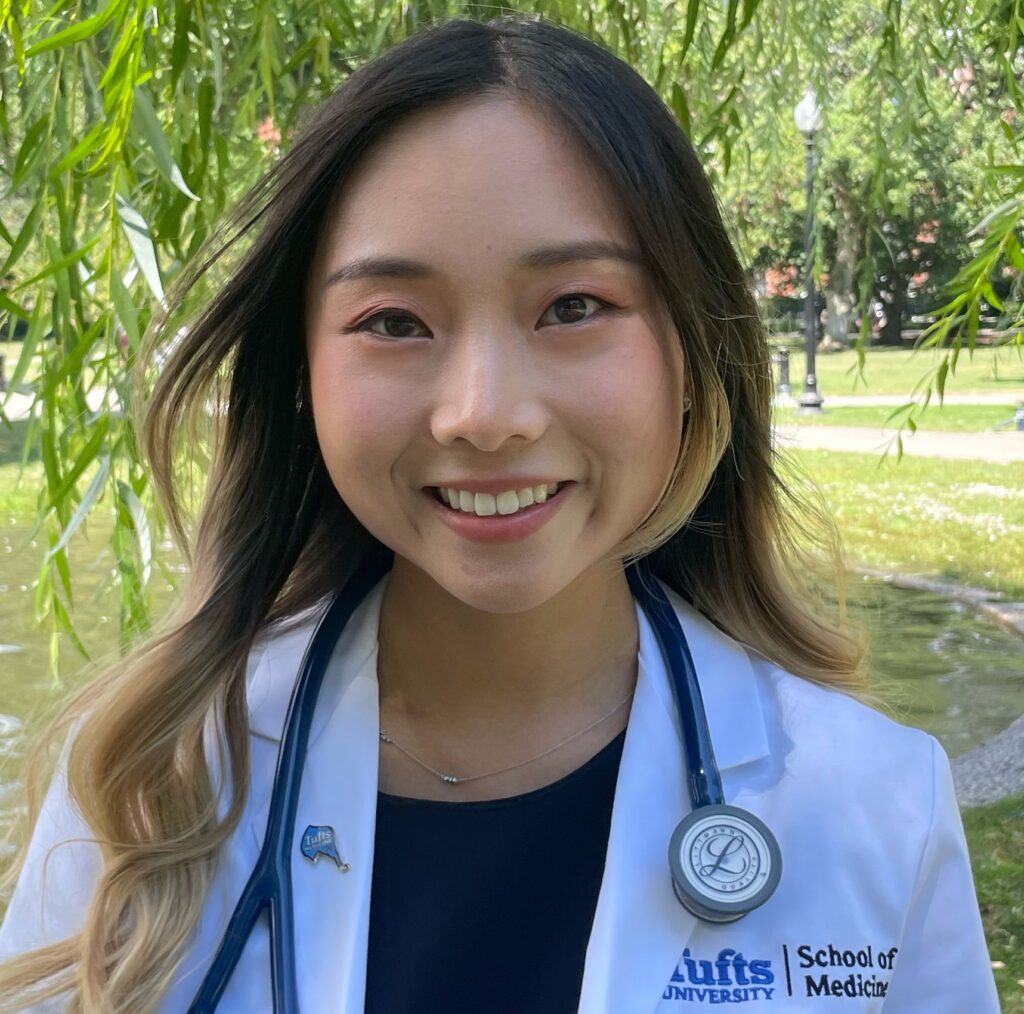 Raissa Li
Raissa is currently a first-year medical student at Tufts University School of Medicine. She is interested in diversity and inclusion in research and expanding health care access.
---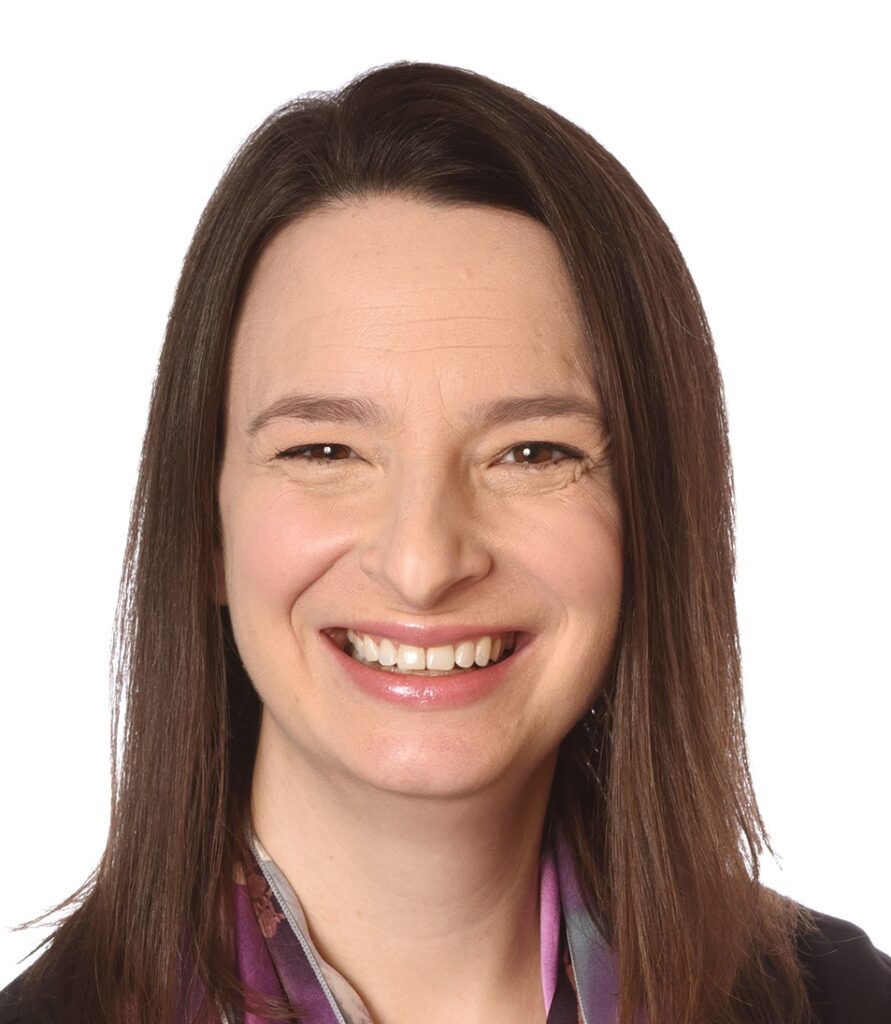 Sandra Japuntich
Sandra is an Associate Professor of Medicine at the University of Minnesota and a Clinician Investigator at Hennepin Healthcare Research Institute in Minneapolis. Her work focuses on increasing access to smoking cessation treatment and treatment for smoking related disease in healthcare settings. She is particularly interested in promoting health equity through identifying and treating tobacco use among vulnerable populations. Her work leverages implementation science and randomized clinical trial methods to test behavioral interventions. Learn more here.
---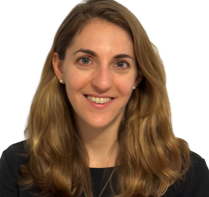 Emma Chad-Friedman
Emma is a predoctoral internship at Children's National Hospital. She will be starting a fellowship in Adolescent Medicine at Boston Children's Hospital in the Fall 2023.